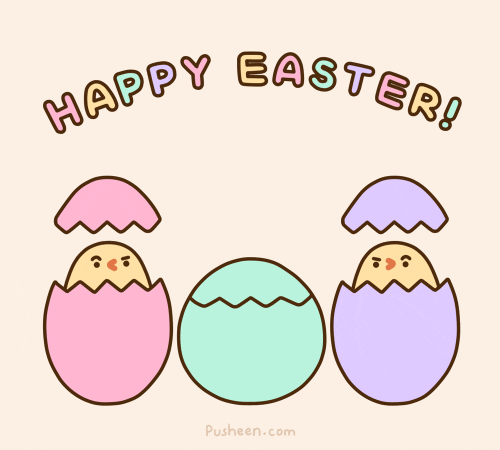 Well, I didn't quite have time to post an Easter Post, but now i'm doing it!
Happy Easter to you and your family as we celebrate (attend church) our Father's greatest sacrifice through his Son, Jesus Christ. Have a blessed Easter.

Personally
I love Easter. It's a time for having

scavenger and

Easter Egg hunts, and in the end (when you win!) you can

devour

your Easter eggs rapidly or

savor

them! Well, enough of reading this post & look at some moving images, or continue to 'gobble' those

delicious 'melt in mouth' delights!